Post by Dan on Oct 16, 2008 6:03:32 GMT -5
. . . and oh what a hot number she was! ;D
She was born into the Navy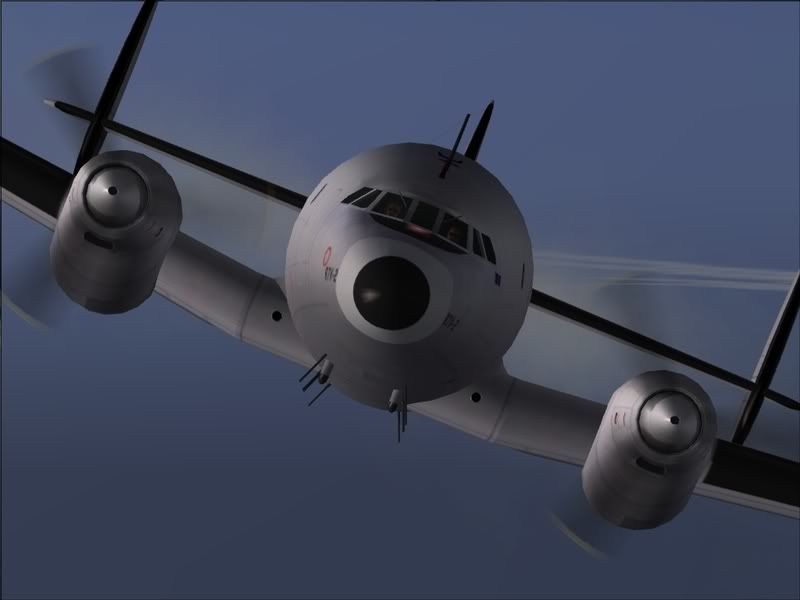 Got her Turbos in transition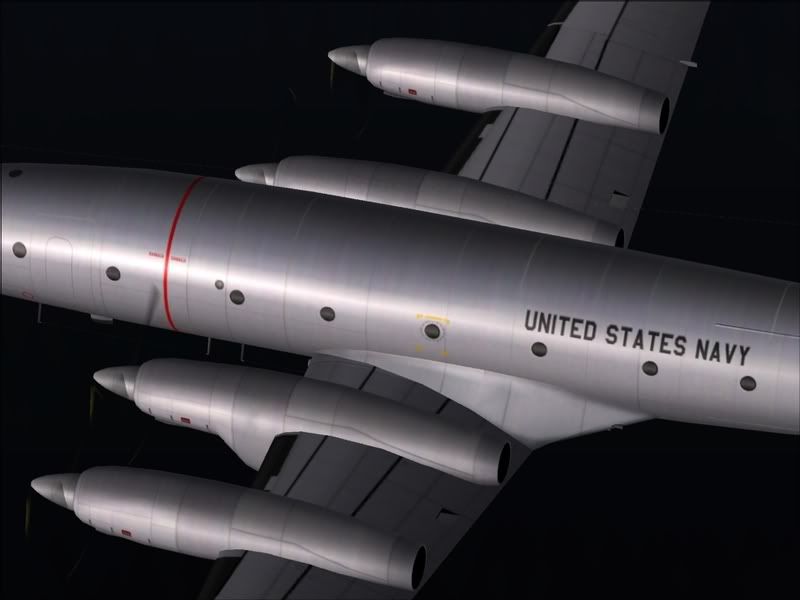 Got her wings in the Air Force

And strutted her stuff around LA one fine summer day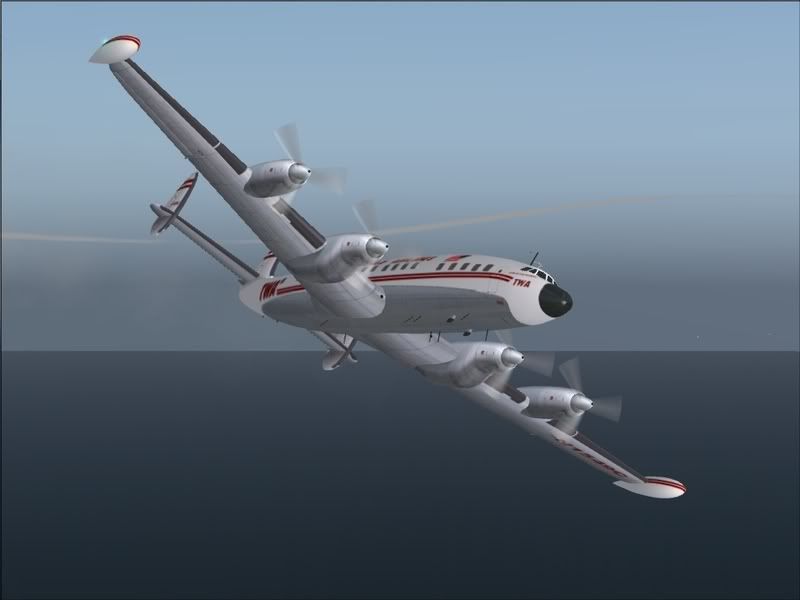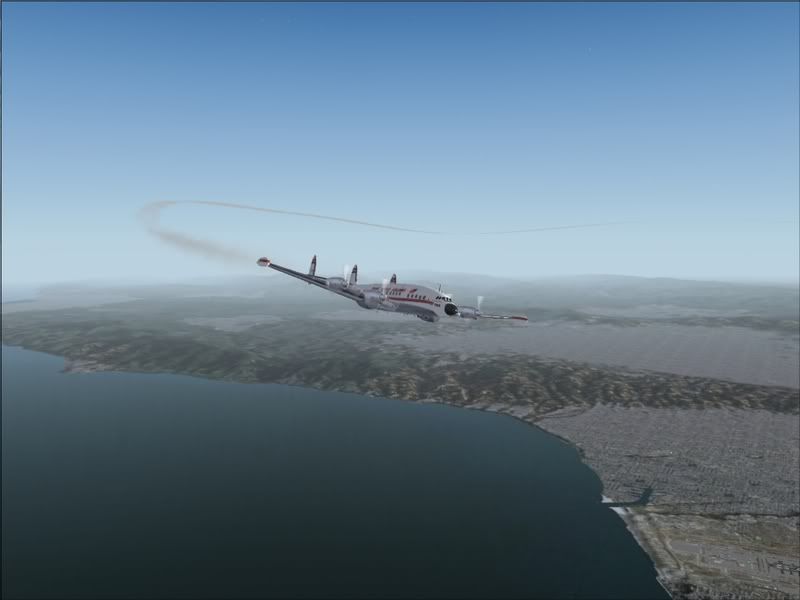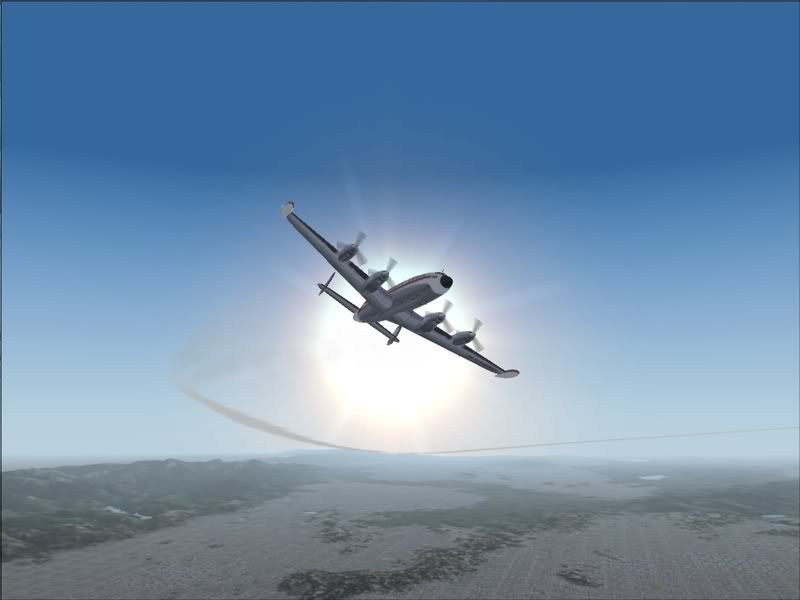 Connie Turbo
- better known as an R7V-2.
"YC-121F--The Navy had four R7V-1s completed as R7V-2s with 6000 hp Pratt & Whitney T34-P-6 turbine engines. Two of these were transferred to the Air Force as YC-121Fs # 53-8157 and 53-8158.
Lockheed R7V-2 Turboprops (USN)
R7V-2 1953 = USN; ff: 9/1/53. POP: 4 transferred to USAF in 1955 [131630/131631, 131660/131661] as YC-121F, two of which were refitted with P&W YT34-P-12A turboprops.
11/15/2005. Remarks by Jess Steeley: "In 1951 Lockheed started design of the R7V-2 powered by the YT-34-P-12A turboprop rated at 5,500 eshp driving three-bladed Hamilton Standard Turbo Hydromatic propellers. 22,000 eshp is some serious horsepower for a Connie, compared to the 13,000 hp from the reciprocating engines that powered the R7V-1. The T-34 was to power the Douglas C-133 Cargomaster.
Four R7V-1's (BuNos. 131630/131631/131660/131661, c/n 1249A-4131/4132/4161/4162) under construction were modified to R7V-2's, the first to fly was 131630 on September 1, 1954. With 440 mph (708 kmh) the R7V-2 was the fastest prop-driven transport in the world at that time.
Two of the R7V-2's, BuNos. 131660/131661 were turned over to the USAF as YC-121F's, s/ns 53-8157/8158. The latter was leased back to Lockheed to become the test bed for the Allison 501D turboprop, the civil version of the T-56 that already powered the YC-130 Hercules. The 501D was the intended power plant for the Lockheed 188 Electra, hence the YC-121F was nicknamed Elation. After the trails the aircraft was fitted with 6,000 eshp T-34-P-6 engines and returned to the USAF.
After it was struck off charge by the USAF the fuselage was used to rebuilt 1049G c/n 4636 Flying Tiger Line N9749Z (later N174W) to 1049H, resulting in an unusual configuration with the round windows of the 1249A. It was written off at Barrow, Alaska, USA while being operated by North Slope Supply Co, Inc., on May 5, 1970."
Quoted from the Jess Steeley Contribution at:
1000aircraftphotos.com/Contributions/4701.htm
The plane
(FS9) is available from AVSIM.
Lockheed YC-121F / R7V-2 Turbo Super Constellation
File Description:
From 1954 to 1957 four Turboprop Super Constellations served as test beds for 5,000 s.h.p. Pratt and Whitney T-34 engines (later to be fitted to the Douglas C-133 Cargomaster). In 1956 and 1957, two speed record flights for prop-driven aircraft were credited to an R7V-2 and a YC-121F. The exact serial numbers of these planes are not known, but they may have been Navy 131630 and USAF 53-8158, the two Connies represented in the textures. The YC-121Fs were also used for regular MATS flights around the world. The models can be flown with or without wing-tip tanks. Model and textures by Manfred Jahn. 2D-panel adapted by Hansjoerg Naegele from the VNCON20 Connie Panel by Visser, Naegele, Beckert, and Sodja. No virtual cockpit.
Filename: yc-121.zip
Author: Manfred Jahn
TWA Repaint
While the TWA repaint is fictitious, it can be requested via email per this and other posts from Frank (eagle526) at the CalClassic forums. He is an excellent and gracious painter and has done many other beautiful paints for the various Constellation versions.
calclassic.proboards55.com/index.cgi?board=general&action=display&thread=32&page=3#
Re: L1649 Starliner repaints
« Reply #36 on Aug 19, 2008, 6:55am »
Frank (eagle526)
I've had a lot of enjoyment with Connie Turbo - she's fast, flies exceptionally well, sounds like a turbo, and though she doesn't have a VC, I've added side views from another Connie 2d panel (AVSIM Lockheed_c121a.zip).
I'm taking her on a trip from San Bernardino to Denver with a stop over in Las Vegas - will post in 'Flights, Adventures, & Missions', as we expect to have a grand grand time! ;D
Dan
…it's great being a kid again – without the glue!
;D